Often see advertising videos on the internet and it continues to be one of the most effective elements in a digital marketing strategy as we roll into 2020.
Is this effective? Believe that many of us think the same way.
Let's find out why video marketing is getting into the current trend now.
Undeniable that current generations tend to get attracted to videos or clips with motions and sounds due to rapid development technologies in smartphones and tablets.
The penetration of video into daily life has a major impact on the advertising market, in which resulting video advertising is rapidly spreading and focusing on SNS and video platforms.
According to the 'Datareportal_Malaysia_Jan_2020', Youtube is the TOP 2 most-used social platform after Facebook in the world. It's very clear that video has already penetrated into the market, and tends to expand in the coming following years.

For monthly traffic access just in Malaysia, Youtube is the TOP 2 after Google search. Exposure to streaming a video on Youtube has already become a norm for Malaysian whenever they have a chance to get online. Time for a Malaysian starring in a video is more than 27minutes.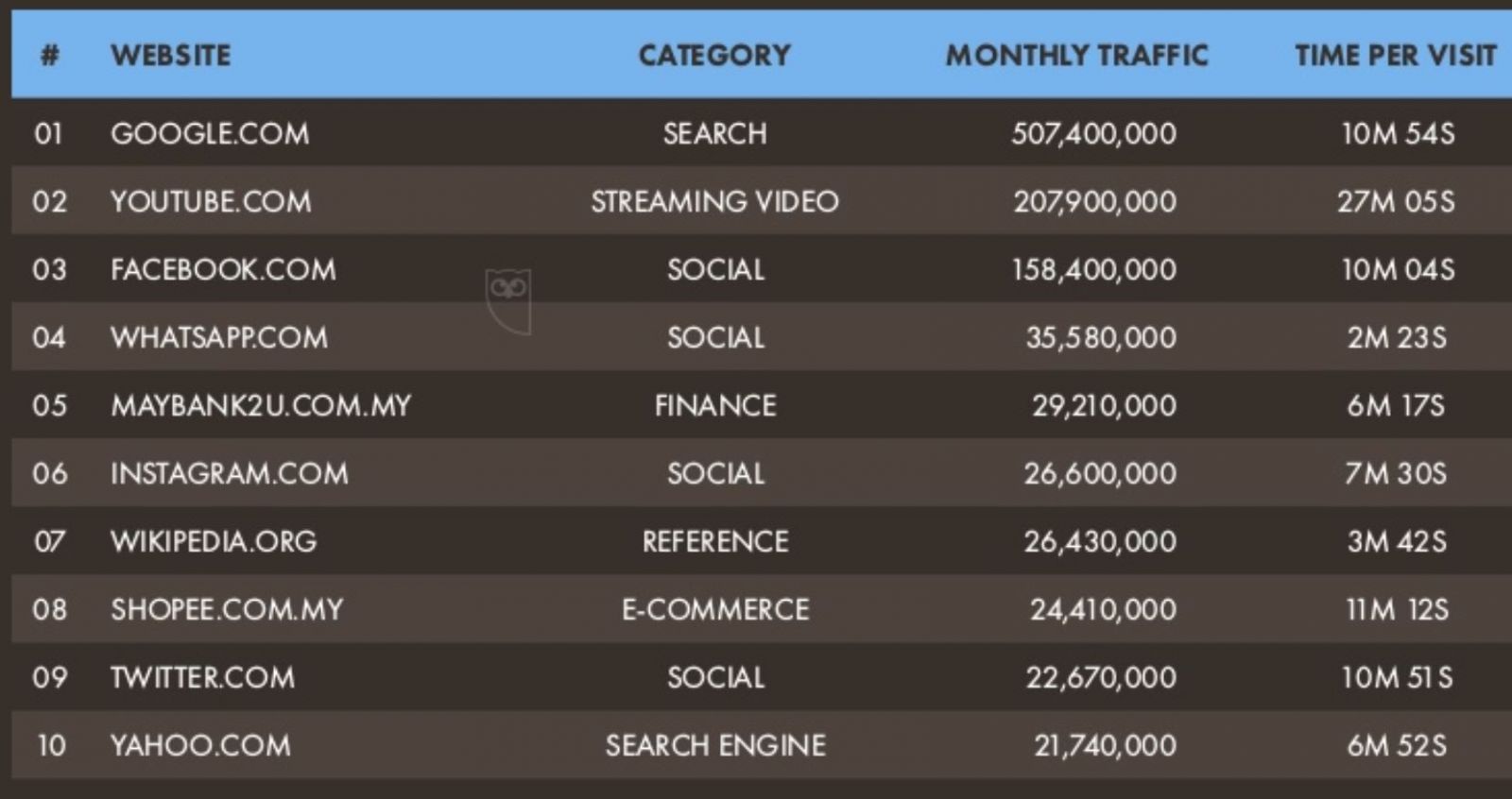 (source from: 'Datareportal_Malaysia_Jan_2020')
In an impersonal digital world, we all crave connection and personality. Video is a powerful way to not only communicate your brand image but also explain your value proposition and build relationships with customers. The benefits of video marketing are hard to ignore.
As a result, most corporate companies more aggressively place video as video marketing and into advertising tools.
Video marketing can be used in many different ways.
Landing Page

Product Explainer Video / Product Demo

Use in Blog Articles

Webinar

Online advertising as brand awareness

Use in Social Media Content
As one of the fastest-growing forms of marketing out there, video marketing is something all brands should consider using right now. Video is not only fun, it's really one of the best ways to get up close to your customers and give them a real glimpse of what your product is and your business or your offers. Show your customer something about your philosophy, or share some information on an interesting event, or offer some interesting valuable information. The more your customers know about your positive practices, the more likely they are to stick around.
Thinking about using video marketing in your business? Should start it without hesitation now.